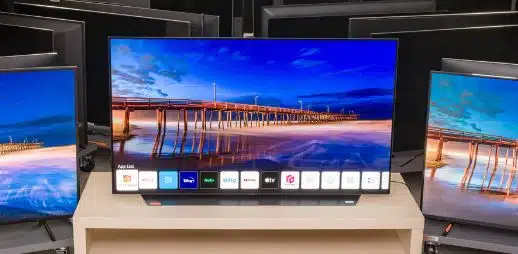 Smart TVs: The ideal option for compact spaces
A 40-to 48-inch TV is an excellent size range if you need a TV for a compact space. You can sit fairly close to a 4K 40-inch TV without the picture quality suffering. If you have a tiny living room or limited wall space, a 43-to-48-inch model can be a fantastic match. Some lifestyle models also serve as discussion starters and blend in seamlessly with your decor.
Given that 40-inch TVs are so adaptable and work well in a variety of contexts, it is a good idea to think about how you will use the TV. An inexpensive 1080p model can work just fine in a guest room or kid's room, but you might want to consider a more expensive model.
If you intend to play video games or watch movies on the living room TV.
A more expensive OLED model with the most latest high dynamic range (HDR) technology would be something to think about. A guest room or child's room would be perfectly fine with a low-cost 1080p model.
We looked into the best options for a range of requirements. According to us, these are the best 40-inch smart TVs.
Samsung QN43Q60AAFXZA 43-Inch QLED 4K TV, best overall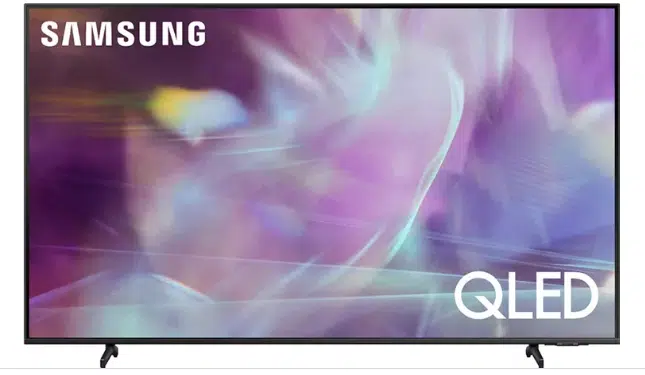 The 43-inch model of Samsung's Q60A range offers a nearly perfect balance of features, performance, and price.
The device's 4K QLED display, which supports HDR10+, creates exceptionally bright colors and deep blacks.
Furthermore, despite the room having a lot of natural light, it is bright enough to look beautiful in most lighting conditions.
Because upscaling works so effectively, you won't have to worry about broadcast TV channels or your DVD collection being pixelated on the 4K display.
The solar-powered remote is another practical but uncommon feature.
The remote charges itself every time it is exposed to light, so you never have to be concerned about running out of batteries.
Best Overall Runner-Up: Sony X80J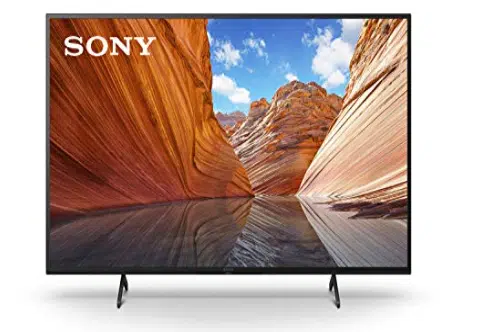 The 43-inch Sony X80J model sports a 4K LED display that supports Dolby Vision and HDR10.
Even though the panel isn't bright enough, colors still look fantastic in content that supports HDR, even in movies that can use it.
Despite some contrast issues with the IPS panel, this TV performs well overall when price and performance are considered.
It works well for watching TV shows, both broadcast TV content and upscaled DVDs. The exceptional response time is perfect for watching frantic sports.
Additionally, the very low input latency makes it a passable substitute for gaming.
Best Features: Samsung 43" Class AU8000 Crystal UHD Smart TV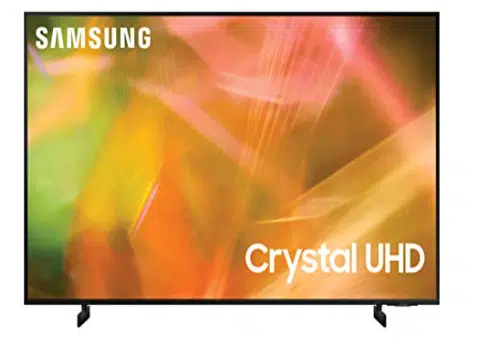 A 43-inch UHD TV with an amazingly tiny form and a startling number of features. The HDR10+ support on the 4K display makes the colors pop. The upscaled television and DVD content looks amazing. With this variation, you can use Bixby, Alexa, and Google Assistant hands-free thanks to a voice remote that supports three virtual assistants rather than just one.
It also has Samsung TV Plus, which provides free access to a wide range of video streaming and even made suggestions that are specifically tailored to assist you in choosing what to watch next. You can screen share from your phone, PC, or Mac if the one-touch casting is enabled on a compatible Samsung Galaxy phone.
Smart TVs: Samsung's 43-inch Class SERIF QLED has the best design.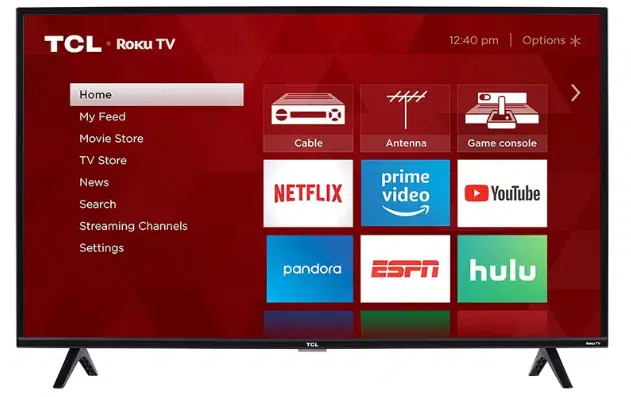 Smart TVs: The TCL 40S325 is a great, no-frills option if you're on a low budget. In-depth High Definition (FHD). Or the 40-inch LED panel, which produces a sufficient image, has the capacity to display a maximum resolution of 1080×1920.
That is more than sufficient on this scale. despite its low cost. The TCL 40S325 is packed with features. However, it doesn't have all the extras offered by more expensive TVs.
You won't have to spend money on a different streaming device as Roku already forms a part of it in order to access your preferred websites like Netflix and Disney+. You can watch broadcast television if you own a cable or antenna. Additionally, you may use a coordinating mobile application to control it.
Smart TVs: Samsung's 43-inch Class SERIF QLED has the best design.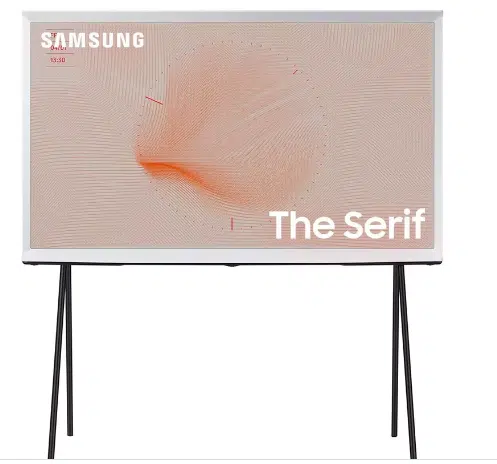 The Serif's distinctive I-frame form and long easel-like legs, which are reminiscent of semi-modern decor, make it the ideal TV if you're looking for one that sticks out and can be a conversation starter. The image is still serviceable even if it doesn't have the best panel or support trying to cut video standards such as HDR10+ or Dolby Vision.
Its main selling point is that it doesn't look like a TV. You can program it to show photographs or artwork when not in use. You can also use the mobile website to take a photo of the wall while behind the TV as an alternative. This will subsequently be shown on the monitor to create the appearance of transparency.
Smart TVs: LG OLED C1 Series 48″ is the best for gaming.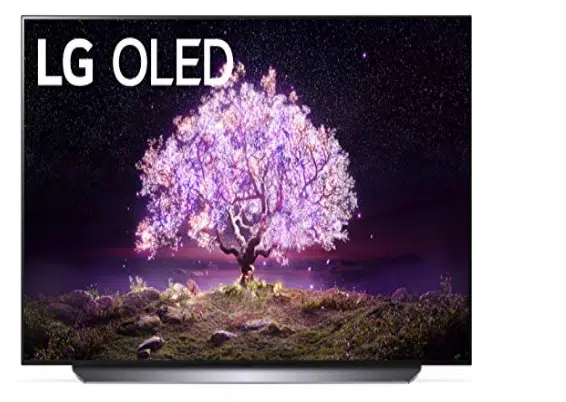 The LG OLED C1 is large enough to mount on a wall and enjoy console gaming in comfort while lounging on your couch. However, it also functions well as a PC monitor. For PC gaming, it's too big to use as a desk monitor. On the other hand, if your desk is big enough, the stunning OLED panel makes the risk worthwhile. has 120Hz native refresh rates. And full compatibility with both versions of AMD's FreeSync. Additionally, Nvidia's G-Sync works well with both current-generation consoles and high-end PC games.
Smart TVs: Samsung QN90A Neo QLED 43-inch, best image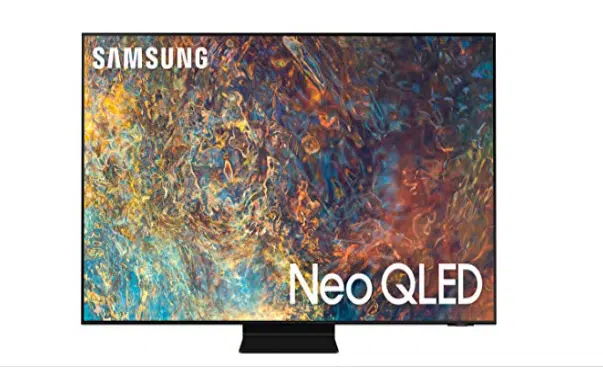 The Samsung QN90A shines in every aspect of visual quality. Neo QLED, a 43-inch display, is an enhancement over QLED due to the usage of Mini LEDs for backlighting. The name of this feature is full-array local dimming.
It provides accurate control so over the brightness of specific screen areas.
Additionally, it has excellent viewing angles that let you enjoy a clear image without any fading or color shifting from almost anywhere in the room. despite HDR.
It features HDR10+, a video format that improves contrast and brightness, and it is really beautiful. Additionally, the outstanding built-in AI upscaling.
As a result, low-resolution TV shows and movies from cable and DVDs look wonderful.
Smart TVs: Samsung The Frame QLED 4K Smart TV is the best indulgence (43-inch)
It may hold the artwork when not in use and lean against a wall. The Ambient Mode of The Frame may dynamically switch between works of art.
And TV whenever it notices your existence in the space owing to a motion sensor built in.
It also employs a single, transparent interconnecting wire for a cleaner installation and ties it up to a control box that might be hidden behind a cabinet.
The 4K picture is so bright and sharp thanks to the QLED panel that, if necessary, you might even are using this TV as a PC monitor. because it uses a remarkably little amount of energy. It works well for video games as well.
Smart TVs: Final Conclusion
The Samsung Q60A 43-inch (see at Amazon) is your best choice if you want a TV that looks excellent whether you're watching movies, sports, or playing games. It covers all the bases and is reasonably priced. It has an incredibly thin bezel. and a gorgeous QLED display that benefits from HDR10+ support. If you're serious about gaming, the 48-inch LG OLED C1 (see Amazon) is a better option. It can also serve as one of your largest PC monitors ever.
Smart TVs: What a 40-inch Smart TV Should Have in Terms of Panel Design and Resolution
You'll come across terminology like OLED, which describes the technology used to display images when comparing 40-inch TVs. The greatest picture quality with the best contrast and richest colors is produced by OLED panels. Although QLED and LED panels are less expensive, the picture's brightness and contrast might not be as good. Neo QLED and other advanced models provide quality that is comparable to OLED. Technologies like Mini LED backlighting that can illuminate particular areas of the screen can also be helpful.
Better picture quality can be found on TVs with higher resolutions. You might be able to see individual pixels in a picture on a TV with a low resolution if you are too close to the screen. This is comparable to seeing the world through a screen door.
Although 4K is the ideal resolution for a 40-inch TV, 1080p is a fair compromise. Just keep in mind that a 1080p 40-inch TV's picture won't seem as good if you sit too close to it as it would on a 4K display.
Smart TVs: Dynamic Range High
A TV may display a wider range of brightness and contrast thanks to the High Dynamic Range (HDR) feature, which produces brighter more dazzling colors, deeper blacks, and higher overall picture quality. You need an HDR video source and an HDR-capable TV for HDR to function. Additionally, the HDR standard that the particular video material uses must be supported by the TV.
Look for a TV that, at the very least, supports HDR 10. For the greatest quality and compatibility, look for a 40-inch TV that supports HDR10+ and Dolby Vision. as well as hybrid log gamma (HLG). Check to determine what version of HDR you require if you already use one or more 4K streaming services. Or own a 4K Blu-ray player. For instance, it's crucial to look for a TV that supports Dolby Vision if you frequently view 4K material from Netflix.
Smart TVs: HDMI 2.1 and HDMI ports
The number of devices you wish to connect will determine how many HDMI ports you need. Although the majority of the top 40-inch TVs come with at least three to four connections. You can always add an HDMI switch and connect as many devices as you'd like if that isn't enough.
It's crucial to verify the TV's HDMI ports to see what kind they are. Make sure the TV has at least one HDMI 2.1 port if you want to watch 4K material at 120 frames per second (fps) on a TV with a 120Hz refresh rate. Older HDMI models can only transmit a 4K signal at 60 frames per second or a 1080p signal at 120 frames per second. Many TVs come with a combination of the older-style connections, coupled with one or two HDMI 2.1 connectors, or none at all.
Smart TVs: Frequently Asked Questions:
How much is a 40-inch 4K TV worth?
40 to 45-inch 4K TVs are ideal for a variety of viewing scenarios. They work great in bedrooms, guest rooms, and children's rooms. A suitable 4K 40-inch TV can also be the ideal gaming TV for PC and console games.
How far away from a 40-inch TV should I sit?
Ideally, you should sit roughly three feet away from a 40-inch 4K TV. The finest potential picture quality will be achieved because at that distance you won't be able to distinguish individual pixels. You can comfortably sit between 5 and 6 feet away if your space allows it. You should sit at least 5 feet away if you choose a cheap model with a 1080p resolution.
Can I fit a 40-inch TV in the living room?
Most living rooms are too tiny for a 40-inch TV. This size of the television is best suited for smaller rooms, including bedrooms. A 4K 40-inch TV will do the trick if your living room seating area is between 3 and 6 feet from the TV. However, if you have enough wall space and money in your budget, a living room that allows for more than 6 feet of distance between the seating area and the TV can easily support a much larger 85-inch TV.